Tuesday, March 31, 5:00 pm
Kiss them all! / Gorko!
Director Zhora Kryzhovnikov
Russia, 2013, 100 min
In Russian with English subtitles
 Sponsored by the Bazelevs Distribution, Film studio "Lunapark production", and the Russian Club at UNC Charlotte
Introduction by Kate Skorodinskaya, M.A., Instructor of Russian studies: "Russian wedding on the screen and in life." Slideshow: faces of Russian weddings in photography – images of Russian weddings from 20th century to the 21st
Discussion will follow the screening
Kiss them all! is a smash hit comedy; the camera captures a wedding in modern Russia in a documentary style. Progressive and talented Natasha and Roma dream of a European wedding on the beach, but Natasha's stepfather has other ideas. As a city manager, he thinks the festivities should be a springboard for his own career and tries to arrange everything accordingly. An evening in a restaurant complete with all of the boring traditions is prepared for the young couple. Finding themselves unable to argue, the pair decides to have their dream wedding anyway, but to keep it secret from their conservative relatives. By crazy coincidence, both celebrations come together.
Reviews:
"It's a treatise on the never-ending dualism of the Russian soul: rich and poor, the civilized and the uncouth rationality and madness, dissolute sobriety and stern drunkenness, fat and thin all living together in an antagonistic, natural coexistence." Greg Dolgopolov, KinoKultura
"Film about a drunken, provincial wedding party has become Russia's most talked-about movie of the year as the subject matter hits a sensitive spot for Russians." Dmitriy Romendik, Russia Beyond the Headlines 
Awards:
Kiss them all/ Gorko! – Nika award (Russia), "Discovery of the Year", 2014
Nominated for "Best film" at the Golden Eagle award (Russia), 2014
Social Media: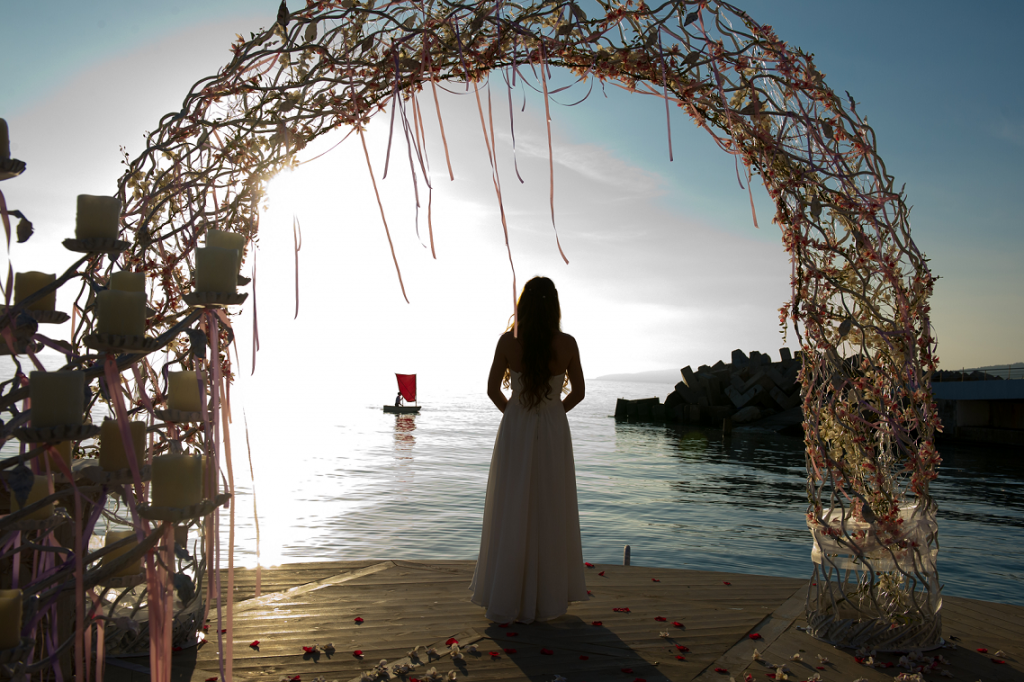 Sponsors: